If you have any questions, comments or concerns about our hunts, rates, area or anything else, don't hesitate to get in contact with us.
Please do not worry if we do not get back to you right away. Your input is very important to us, but please keep in mind that we spend much of the year in our guiding area and sometimes we are not within phone range for days at a time. Be assured that we will get back to you as soon as it is possible.
Our point of commencement for all trips is Prince George, BC. and whether you chose to drive or fly there we will arrange to meet you there prior to your hunt.
Mailing Address
PO Box 21058
Prince George, BC
Canada V2M 7A5
---
Contact Phone
Office: 1-250-962-5336
Cell: 1-250-517-0410
---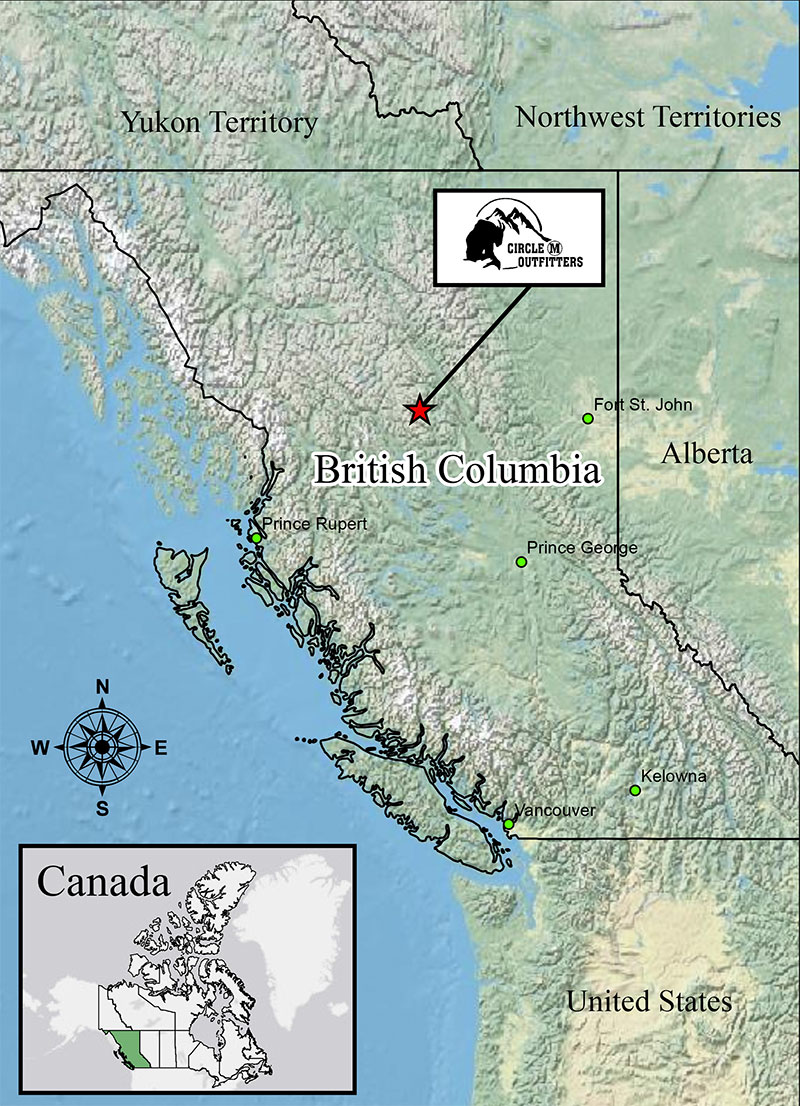 Please note: If you are coming from another country into Canada you will need a valid Passport, Driver's License and a Canadian Firearm Declaration Form. To avoid unnecessary hassle at the border please remember that you must sign your gun permit in front of a Canada Custom's Officer. No handguns are allowed to be brought into Canada on your trip.
Contact Us for Questions or Bookings