Fall Hunt
Meat Moose Hunt – 2 on 1 – $7,500
Mid August to late October for 10 days
Includes wolf and fishing
$1500 trophy fee for black bear
Meat moose hunts are 10 days long and  guided either 2 on 1. Hunting methods include 4×4 and boat.  Black bear can be hunted on any fall hunt on a trophy fee basis.
---
The Definition of Organic Meat
Looking to fill your freezer full of the best meat you can possibly imagine? Then this is the hunt for you. This hunt is guided 2 on 1 and starts with a coin toss to see who the first shooter is. The hunter has to harvest the first legal bull (it may be a spike bull or a big trophy bull) that presents a harvest opportunity and then it is the other hunters turn. This is a highly successful fun hunt for all ages and physical ability. You must have a partner for a meat moose hunt as we will not pair you with another hunter that you do not already know.
Information About Booking
A deposit of 33% is required to book a hunt. A 2nd deposit of 33% plus license and tag funds are due by April 1st for spring hunts and by June 1st for fall hunts. Balance is due upon arrival in camp. All trip prices are in US funds and are subject to 5% tax. Trophy fees are due on all wounded game. Prices may be subject to yearly increases. Final payment must be in cash, certified cheque or wire transfer*. Personal checks will not be accepted as final payment and your hunt will not start until the hunt is paid for in full. Deposits are non-refundable and we recommend trip cancellation insurance. (*Please include a bank transfer fee of $20 with any wire transfers)
---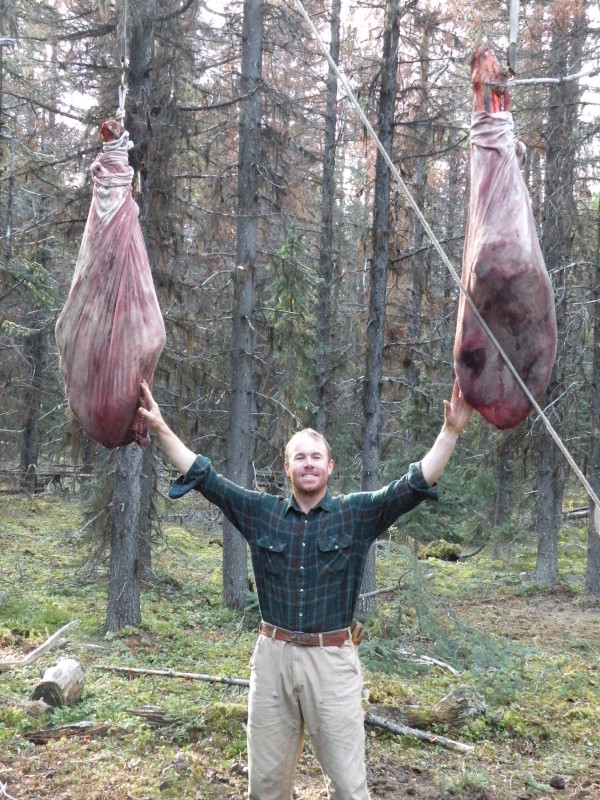 ---