Fall Hunt
Trophy Moose Hunt – 1 on 1 – $10,500
Price does not include license/tags and tax
Mid August to late October for 10 Days
Includes wolf and fishing
$1500 trophy fee for black bear
Includes first antlered animal (moose or caribou)
$4,000 trophy fee for 2nd antlered animal (moose or caribou)
Trophy moose hunts are 10 days long and guided 1 on 1. Hunting methods include Horseback, 4×4 from basecamp, floatplane, riverboat. Black bear can be hunted on any fall hunt on a trophy fee basis.
---
A Classic Northern BC Hunt
We offer quality hunts for Canadian Moose with very good success rates. The average antler spread of our moose is 45-55 inches with the occasional one reaching 60 inches. If you hunt moose for a living you better have a wolf management strategy and trapping wolves in our guiding area during the winter has paid off for us in a big way. Each year we are seeing more and more mature trophy bulls being taken by our hunters.
The vastness of our guide territory allows us to offer several different types of moose hunts without sacrificing the quality of the hunt or the quality of the moose. Out of basecamp we can offer hunts for moose from 4×4, riverboat, treestand or on foot that can be tailored to anyone regardless of age or physical ability.
In the backcountry we can hunt for moose as a classic mountain horseback hunt or fly in by floatplane and hunt moose from a remote drop camp.
Information About Booking
A deposit of 33% is required to book a hunt. A 2nd deposit of 33% plus license and tag funds are due by April 1st for spring hunts and by June 1st for fall hunts. Balance is due upon arrival in camp. All trip prices are in US funds and are subject to 5% tax. Trophy fees are due on all wounded game. Prices may be subject to yearly increases. Final payment must be in cash, certified cheque or wire transfer*. Personal checks will not be accepted as final payment and your hunt will not start until the hunt is paid for in full. Deposits are non-refundable and we recommend trip cancellation insurance. (*Please include a bank transfer fee of $20 with any wire transfers)
---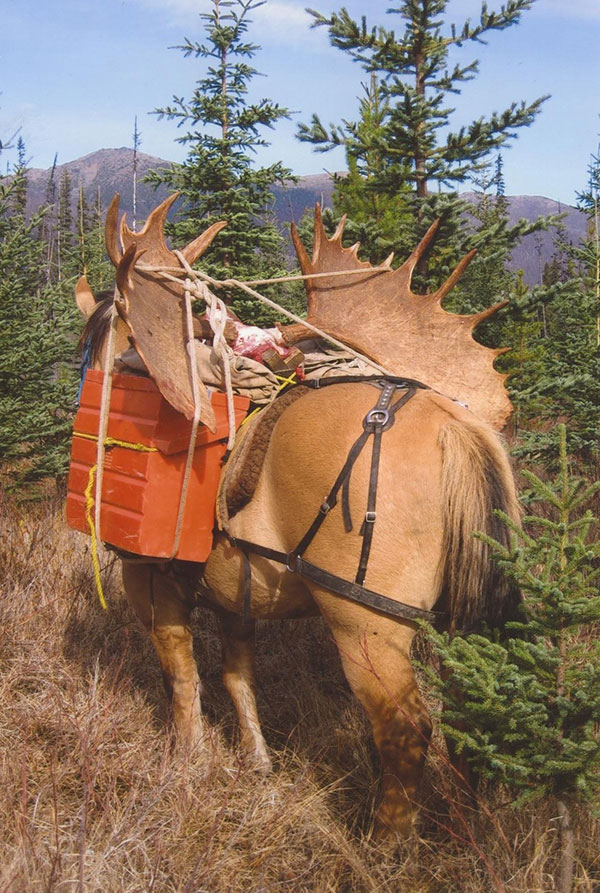 ---