Your Hosts
Fraser and Krista MacDonald own and operate Circle M Outfitters together. Along with their daughter, Ava, a great crew of guides and one hell of a string of mountain horses they are proud to bring you a distinct backcountry hunting experience. Both Fraser and Krista have a background in Wildlife biology. Fraser and Krista both have studied mountain goat, mountain caribou, Stone's sheep, moose, elk and wolves all over Northern BC. In 2011 Fraser and Krista purchased the Guide Territory from renowned Outfitter Dennis Smith of Bear Paw Guide Outfitters and are continuing the backcountry hunting tradition he started over 30 years ago.
---
The Area
Our vast guiding territory is over 3,000 square miles of Northern BC wilderness, all of which we have exclusive guiding rights for. The area is unique not only for the variety and quality of game found within it, but for the diversity of hunting terrain it offers. The area contains 3 separate mountain ranges and we could not possibly hunt it all in a lifetime. The western portion is home to rugged glacier capped mountains, while in the east there are rolling alpine hills. Our base camp is at 3,000 feet elevation and many of the high country camps are at 4,000 feet. The treeline is found at 5,500 feet and most of our mountains do not exceed 7,000 feet in elevation. Throughout the territory there are willow covered river valleys and old burns which produce trophy animals year after year.
Accommodations and Meals
Our base camp is located on a remote lake and consists of rustic cabins with comfortable bunks and woodstoves. There is electricity and hot showers at base camp.
We have a second basecamp that acts as a backcountry basecamp. This camp is a 2 storey log lodge which also has electricity and a hot shower. In spike camp the accommodation is either in small backcountry cabins or wall tents.
On a backpack hunt, accommodation is in lightweight high quality hiking tents. On all winter trips accommodation is in wood heated log cabins. For all trips, mattresses are provided, but you will have to bring your own sleeping bag.
Good food is part of the experience at Circle M Outfitters. Meals at base camp are home cooked and are very good. Not to worry if you are out at spike camp, the food is still good as we are busy in the winter months making trail friendly food to feed our guides and hunters on the trail, not to mention the taste of fresh tenderloin after a successful day's hunt. Please warn us in advance of any special dietary needs or allergies that you may have so that we can accommodate you.
---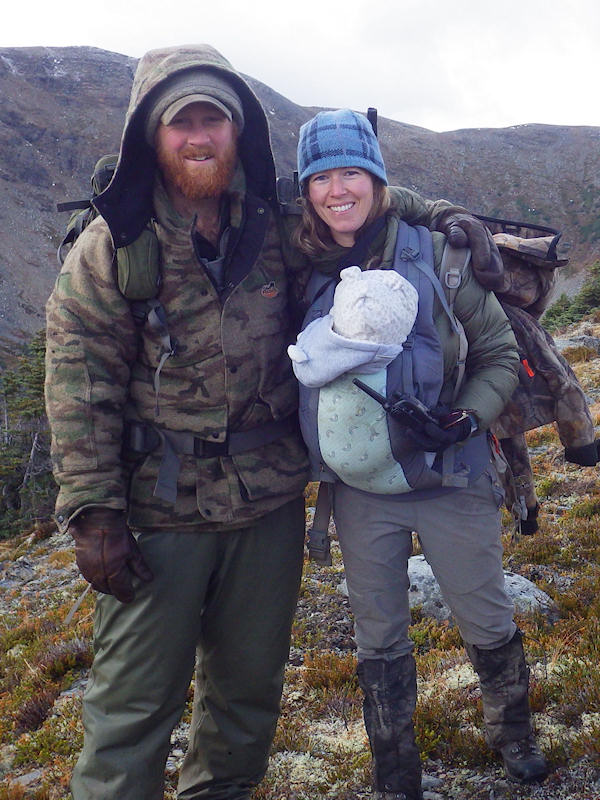 ---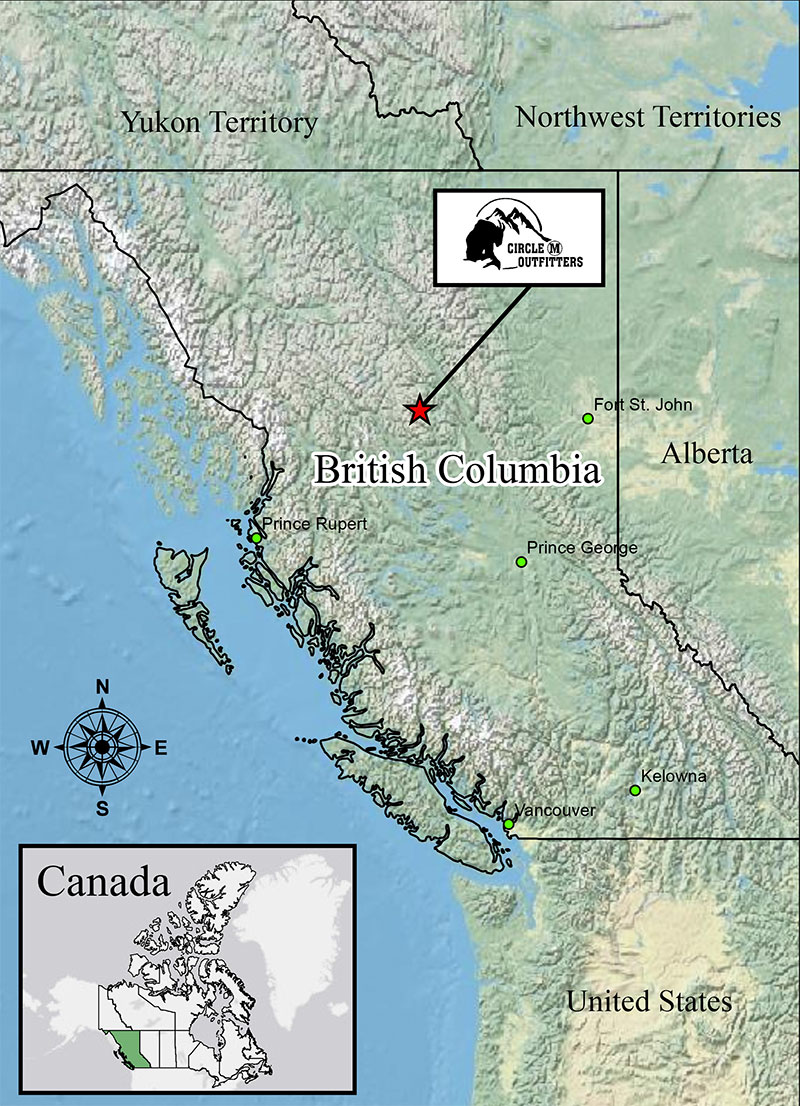 ---