Spring Hunts
Grizzly Bear – 1 on 1 – $11,500
Price does not include license/tags and tax
Late May to mid June for 10 Days
$8000 trophy fee on Grizzly
Includes 1 black bear, wolf and fishing
Hunting methods include 4×4 from basecamp, backpack or floatplane/backpack
Fall Hunts
Grizzly Bear – 1 on 1 – $11,500
September to mid October for 10 days
Includes 1 black bear, wolf and fishing
$8000 trophy fee on Grizzly
$4000 trophy fee for mountain goat, moose or caribou on fall hunts
Fall hunting methods include horseback, floatplane/backpack or 4×4 from basecamp
Grizzly bear hunts are 10 days long and guided 1 on 1. Spring and fall hunts include 1 black bear, wolf and fishing.

---
High Intensity Spot and Stalk Hunting For Mountain Grizzly
Adrenaline like you've never experienced before! A full grown mountain grizzly is an awesome sight and here at Circle M Outfitters we pride ourselves on providing high quality spot and stalk hunts for grizzly.
Mountain Grizzlies command respect, weighing up to 800 pounds and can measure over 8 feet long nose to tail. Over the past few years we have had 3 pickup trucks and numerous cabins destroyed by grizzlies so it's safe to say that they have a disposition to match their size! Our guiding territory is home to an impressive population of grizzlies, but they are elusive and require patience to hunt successfully. They are truly a once in a lifetime trophy.
Our spring grizzly hunts are done when the snow is melting and the bears are concentrated where the vegetation greens up as the snow melts. The fall grizzly hunts are mostly done in the high country, glassing alpine basins and sidehills where the bears are found feeding on berries fattening up for winter hibernation.
See more photos and find out more at our Bear Hunting website – Spotandstalk.ca
---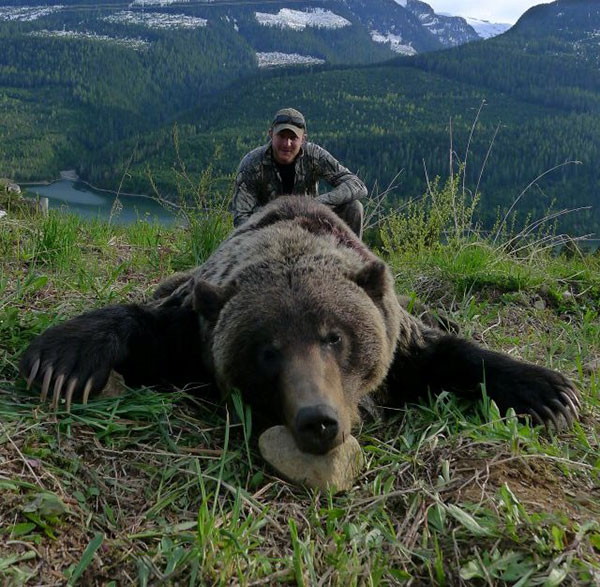 ---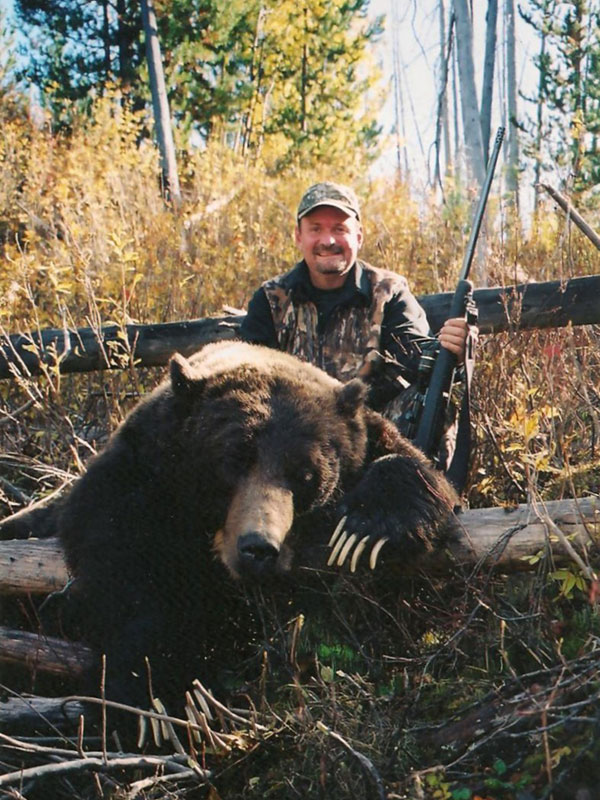 ---