Spring Hunts
Black Bear – 1 on 1 – $4,950
Late May to mid June for 5 Days
Includes 1st black bear, wolf and fishing
$1000 trophy fee for 2nd black bear
Black Bear – 2 on 1 – $3,950
Mid May to early June for 5 days
Includes 1st black bear, wolf and fishing
$1000 trophy fee for 2nd black bear
Black bear hunts are 5 days long and can be guided either 2 on 1, or 1 on 1. Spring hunting methods include 4×4 from basecamp or on foot. Black bear can be hunted on any fall hunt on a trophy fee basis.
---
High Success Spot & Stalk Black Bear Hunting
In BC baiting bears is illegal, but we aren't one to complain. Our black bear hunts are all spot and stalk and have been 100% opportunity for years. We know it's not uncommon for baited bear hunts to be 100%, but why not do a spot and stalk hunt that is 100 times the excitement with the same success on 6 foot or better bears?
If a big black bear is what you are looking for then spring (late May-mid June) is the time to come up to Northern BC. In the springtime the bears have just emerged from the den and are hungry for green grass. The roadsides and south facing cutblocks is where they will be found making this a hunt that anyone regardless of age or physical ability will enjoy.
In addition to the concentration of good high quality feed, the bears are also in the rut in the spring and we see big boars at this time of year that we rarely see at any other time of the year. We are on a 2 bear limit and most hunters will kill a 6 foot or better bear, with several going 7 foot plus.
Having just emerged from the den the bears still have their full winter coats at this time of year. Our bears are generally all black with many of them having the classic white "V" on their chest. Color phase bears range from cinnamon to a dark chocolate brown. Color phase harvest rates vary year to year, but overall our black bear harvest average is 10% color phase.
See more photos and find out more at our Bear Hunting website – Spotandstalk.ca
---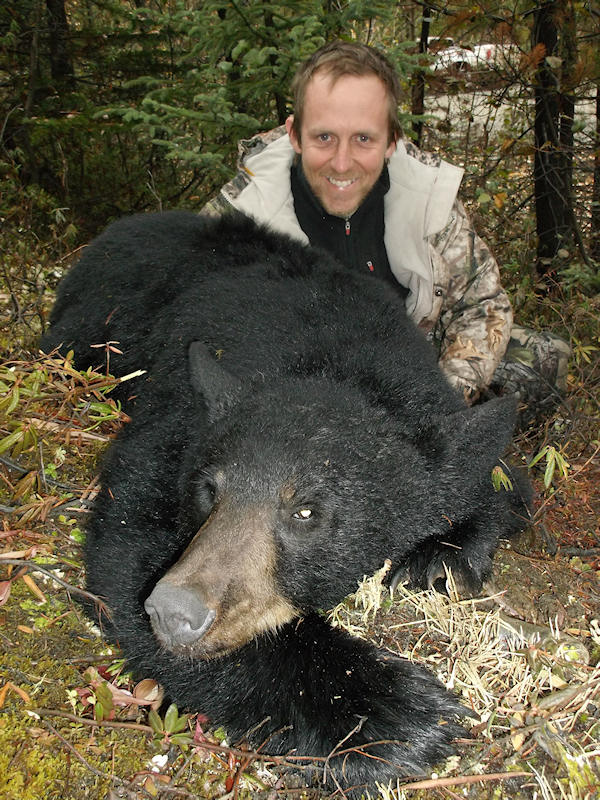 ---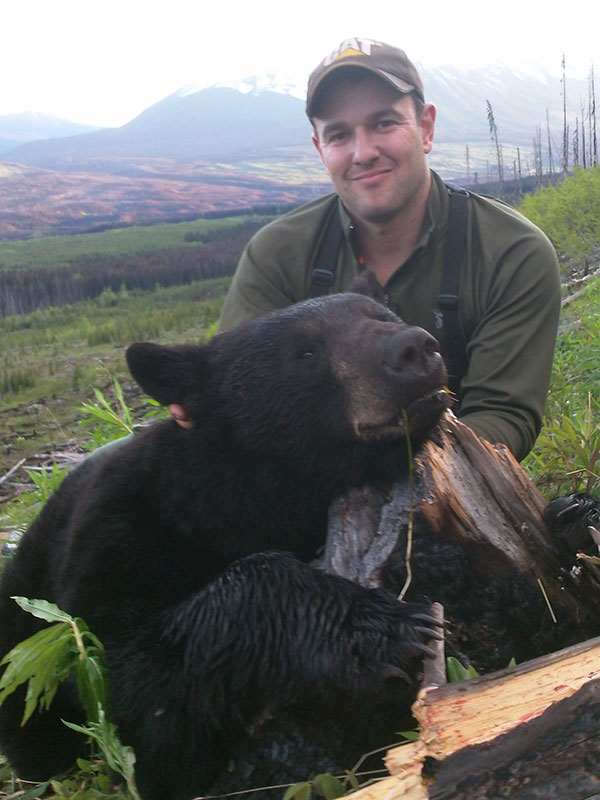 ---