Fall Hunt
Mountain Caribou – 1 on 1 – $10,500
Mid-August to mid October for 10 Days
Price does not include license/tags and tax
Includes wolf and fishing
Includes first antlered animal (moose or caribou)
$4,000 trophy fee for 2nd antlered animal (moose or caribou)
$1,500 trophy fee for black bear
Mountain Caribou hunts are 10 days long and guided 1 on 1. Hunting methods is by horseback. Black bear  and a second antlered animal can be hunted on any fall hunt on a trophy fee basis.
---
A High Country Horseback Adventure
Our caribou rival any in North America for trophy quality; however, we do not have the density in our area to offer too many exclusive caribou hunts. It is our preference to hunt caribou in combination with other species on backcountry horseback hunt. If you wish to hunt caribou as a single species you have to be prepared to spend a lot of time in the saddle traveling the high plateaus and ridges glassing for that big bull.
All caribou harvested must be 5 points or better to ensure trophy quality.
Information About Booking
A deposit of 33% is required to book a hunt. A 2nd deposit of 33% plus license and tag funds are due by April 1st for spring hunts and by June 1st for fall hunts. Balance is due upon arrival in camp. All trip prices are in US funds and are subject to 5% tax. Trophy fees are due on all wounded game. Prices may be subject to yearly increases. Final payment must be in cash, certified cheque or wire transfer*. Personal checks will not be accepted as final payment and your hunt will not start until the hunt is paid for in full. Deposits are non-refundable and we recommend trip cancellation insurance. (*Please include a bank transfer fee of $20 with any wire transfers)
---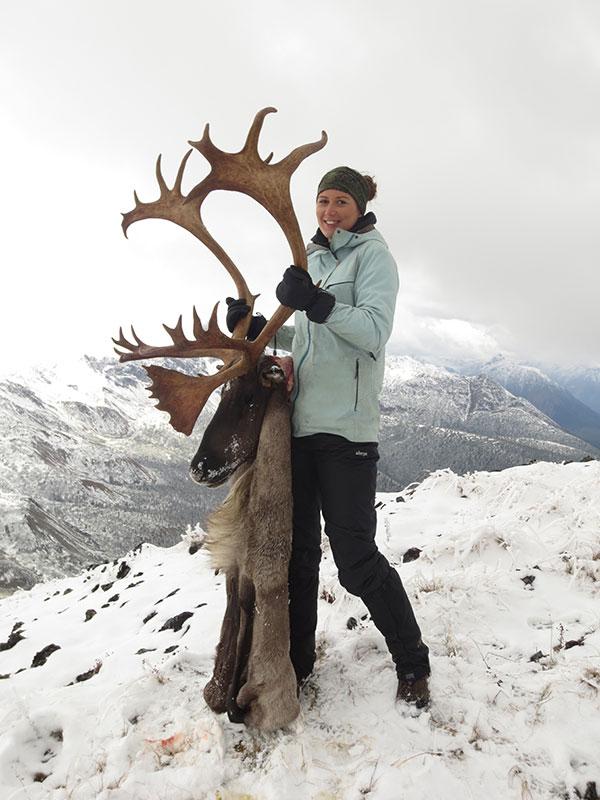 ---